The Context – Horizon 2020
H2020 is one of the largest research and innovation programmes in the world and within this programme the Smart Cities Lighthouse projects aim to make a substantial contribution to the development and replication of smart city solutions. These projects are bringing together cities, industries, citizens, small and medium enterprises (SMEs), investors and researchers to help transform cities into smarter and more sustainable places.
As a result, innovations in the domains of mobility, smart buildings, smart infrastructure, citizen engagement and data platforms, as well as in city governance are meeting the shared challenges of today and improving the quality of life in European cities.
In each Lighthouse city and a number of follower cities, innovative technical solutions are implemented for energy transition, while learning the best strategies to do so.
The IRIS project
HKU Innovation Studio and CvoI have joined IRIS, a Smart Cities Lighthouse project. IRIS is the acronym for Integrated and Replicable solutions for co-creation In Sustainable cities. In this project, HKU and the Innovation Studio offer their design expertise to reshape and innovate citizen engagement activities in the project across seven countries in Europe.
The role of HKU in the IRIS project is spread across a number of sub-projects. The first task of HKU in the project was to provide a design-based methodology to (re)shape citizen engagement activities in the project and to support the various cities in implementing this methodology. You can find more information regarding this work here.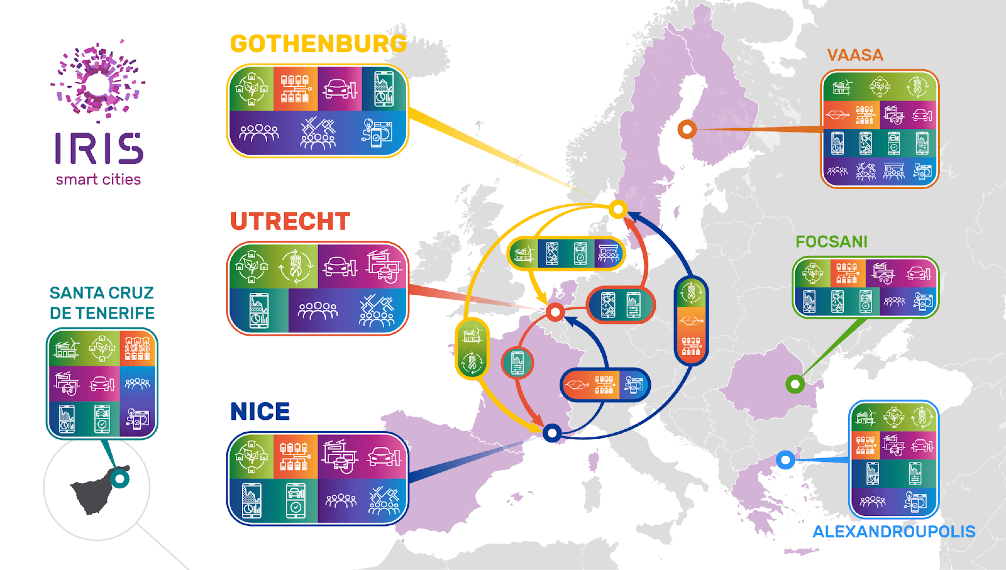 Another responsibility of HKU is to focus on the city of Utrecht itself: together with local stakeholders a series of energy transition measures is targeted to be implemented in the Kanaleneiland district in Utrecht. These measures include smart street lighting in the neighbourhood, electric cars with ground-breaking bi-directional charging and a substantial refurbishment of existing apartment buildings from project partner housing corporation Bo-Ex.
Next: The Challenge
Back to the IRIS project page